Digital Careers In Australia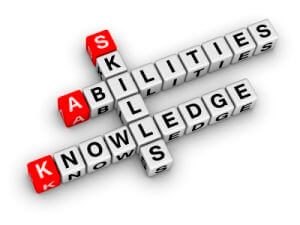 Where are the digital career shortages in Australia?
What are the advantages of a digital career?
Which digital careers have rapid growth?
See 60 digital careers titles to review.
See 96 information age skills which you could master.
This presentation was prepared by Group X and Matthew Bulat.
The initial audience was High School students but it covers the whole ICT industry in Australia.
Supporting information is shown below.
Maximize the presentation window for easy viewing.

Digital Career Presentation Extra Notes
Slide Topic
Extra Notes
Digital Career Links
1. Digital Careers
Initially created by Group X in Queensland. It built a website www.ichoosetechnology.com.au Successful in improving ICT enrolments in QLD. Federal funds given, program going national. Digital Careers is the new branding.
2. What is Digital Careers?
Group X participates in school visits promoting ICT training and career options. It also attends local Career Expos under the banner `I Choose Technology`.
Digital Careers
3. Where are the roles?
ICT (Information Communication Technology) employs over 500,000 people in Australia. It is set to be a 10 times bigger industry by 2050.
A Snapshot of Australia Digital Future to 2050
4. Digital Career Wheel
Sixty ICT career options shown. Training can be gained by TAFE, University, vendor training and professional development. With training and experience then C level executive positions can be the goal.
ACS Foundation Career Wheel
5. What roles are in demand now?
ICT is the biggest category for vacancies in www.seek.com.au Some ICT careers can be location independent.
www.seek.com.au
6. Salaries
Salaries for a ICT university graduate are over $50,000. With training, experience and larger responsibilities the salaries can be in $100,000s.
Australia Digital Pulse 2017
7. Expected employment growth areas
Many ICT career categories are in high demand. Supply is not matching demand. Help fill the career gap yourself.
Australia Digital Pulse 2017
8. Matthew Bulat -
Big Reasons to get into Technology
Matthew Bulat has many industry connections including Group X, Australian Computer Society and business groups. His website runs over 11,000 page views per month to 149 countries. There are sections on Technology Efficiency, National Broadband Network, Business Model Canvas and Career tools.
https://www.matthewb.id.au
NBN Section
Career Section
Cloud Computing Section
Business Section Energy Efficiency eBook
9. Global Career Options and Customers
Your ICT skills can be applied from anywhere with an Internet connection. Customers can be globally located. Globally there are 2.9 billion people connected to the Internet.
Internet Live Stats
10. Make your own future
Digital products can be created once and sold many times. E.g. iStockPhoto, Amazon books, iTunes, Google Play, e-Junkie, your own website.
iStockPhoto
e-Junkie
11. SFIA skills
SFIA https://www.sfia-online.org/ allows you to plan for your skills development from High School onwards. Work out skills required for a project, get them and have more success. Position Descriptions can be more accurately defined using SFIA skill and levels. Organisations can plan for the skills they need for next year`s strategy. Performance reviews can see what skills you have and which ones to improve. Plan your training accordingly.
SFIA organisation
Quick IT Assessment
Detailed IT Assessment
Worldwide ICT skill demands
96 SFIA skills list
12. NBN Fibre Townsville
Townsville is the NBN (National Broadband Network) fibre capital with 13 suburbs covered. Purple = fibre in place. Brown = fibre being laid. Green = fibre final planning phase. After 18 months from NBN suburb ready, the copper phones lines will disconnect. Have a fibre connection ordered to avoid losing your phone number. NBN provides for many more digital options. E.g. Movie download in 90 seconds, 10 sites video conferencing, fast game play, access to cloud computing at speed.
You and NBN - 74 ideas eBook
What Internet speed do I need?
NBN Connection Steps with audit.
13. Business Model Canvas
Business Model Canvas is a one page description on how an individual or organisation operates. It needs to be designed to be sustainable and or profitable. Where do you fit in an organisation? What are the business relationships around you? Are digital options available to improve your position?
Business Model FAQ
Business Model Examples
Business Model Creator
Business Model More Info.
14. Growth / Falling Industries
Which industries will grow and shrink? e-Industries will grow. Physical media and paper based information sales will fall. MOOC = Massive Open Online Courses. Try own entry level university subjects for free. Books24x7 = 40,000+ technical books available on a subscription model. Arduino Embedded Microcontrollers can be gained cheaply, programmed via USB and deployed to make smart appliances.
A Snapshot of Australia Digital Future to 2050
15. Sample of ICT Careers
ICT Digital Careers cover most industries. Digital Career sub selection displayed includes Practical, Social and Intellectual career choices.
60 digital careers
Activities to start your Digital Career now
Hour of Code is a free method to learn simple coding online. Find out how to code the movement of Andry Birds and Zombies. Tutorials can be completed in under 1 hour. There are 20 hours of coding tutorials. Advanced tutorial introduce smartphone programming concepts. Over 38 million tutorials have been completed since Dec 2013.
Within school work students get to work with Microsoft Word and Excel. Underneath these products is a programming language called Visual Basic for Applications you can use for free. Make Microsoft Office 'magic'.
Many programming languages can be implemented using just a text editor. HTML5, VBscript, CSS, Javascript etc. Download a language reference PDF and try some.

From ACS Foundation Career Wheel
| | | | |
| --- | --- | --- | --- |
| IT Support Officer | Network Engineer | Systems Engineer | Systems Designer |
| IT Project Manager | Programmer | Ethical Hacker | Telecommunications Manager |
| Digital Forensics Investigator | Security Auditor | Incident Manager | Systems Analyst |
| Computer Scientist | IT Consultant | Cheif Information Officer | Cloud and Data Specialist |
| Simulation Engineer | Release Manager | Games Designer | Games Artist |
| Mobility Speciality | Animator / Illustrator | User Design / Testing | Web Designer / Webmaster |
| Quantum Computing Researcher | Quality Assurance Consultant | Gov't and Community Consultant | Digital Media Manager |
| Software Designer | Desktop Publisher | Creative Director | Graphics Designer |
| e-Commerce Speciality | Applications Developer | Sustainability Engineer | Robotics Engineer |
| Technical Officer | Product Representative | Electrical Engineer | Hardware Developer |
| Systems Integrator | IT Project Consultant | Computer Systems Engineer | Mechatronics Engineer |
| Project Manager | Aerospace Engineer | Industrial Engineer | Software Architect |
| Software Developer | Games Developer | Programmer | Researcher |
| Data Analyst | Business Analyst | Process Manager | Change Manager |
| Social Technology Officer | Database Administration | Help Desk Officer | Business Manager |
| Project Manager | Business Systems Analyst | Social Media Specialist | IT Consultant |
| Account Manager | | | |
SFIA organisation
Quick ICT Skills Assessment
Detailed ICT skill and level Assessment
Worldwide ICT skill demands

Levels: 1 follow, 2 assist, 3 apply, 4 enable, 5 advise, 6 initiate, 7 set strategy / inspire / mobilise.
| Skill Title | Very Brief Skills Desciption | Level 1-7 |
| --- | --- | --- |
| Corporate governance of IT | Planning, implementation, auditing, strategy development, ISO38500 | 6,7 |
| Information management | Analysis of information structures, support business decision making | 4,5,6,7 |
| Information systems coordination | Sharing services and information using common approaches | 6,7 |
| Information policy formation | Develop policies, procedures, work practices, training | 5,6 |
| Information security | Design & implement security controls | 3,4,5,6 |
| Information assurance | Ensure stakeholder confidence of information, storage and transmission | 5,6,7 |
| Information analysis | Discover patterns in data for AI, data mining, machine learning | 4,5,6 |
| Information content publishing | Manage data collection, assembly and publishing | 2,3,4,5,6 |
| Consultancy | Provide advice, assistance, planning, delivery of info systems | 5,6,7 |
| Technical specialism | Provide expert advice for technology, techniques, product or applications | 5,6,7 |
| Research | Advance knowledge using innovation, experiments, evaluation to reach goals | 3,4,5,6 |
| Innovation | Recognise business opportunities by providing IT, processes etc | 6 |
| Business process improvement | Identify alternate approaches for business activities | 5,6,7 |
| Enterprise architecture | Create methods & models for enterprise future | 5,6,7 |
| Business risk management | Plan & implement organisation processes to manage risk | 5,6 |
| Solution architecture | Develop frameworks for hardware software components interoperation | 5,6 |
| Emerging technology monitoring | Identify new technologies and their value to an organisation | 5,6 |
| Continuity management | Identify critical business processes & risks & contingency plans | 4,5 |
| Software development process improvement | Provide advice for software development, management, measurement | 5,6,7 |
| Network planning | Create & maintain network plans, comms, data, voice with service levels | 5,6 |
| Methods & tools | Ensure appropriate planning, testing, operation, maintenance of systems adopted | 4,5,6 |
| Portfolio management | Ensure IT portfolio meets business strategies continuously | 5,6,7 |
| Project management | Manage project for business processes & resources & skills within cost & time. | 4,5,6,7 |
| Business analysis | Design, investigate, analysis, review, propose business functions and processes | 3,4,5,6 |
| Business process testing | Plan, design, execute process tests for usability and performance | 4,5,6 |
| Change implementation planning and management | Define processes for deployment and integrate with IT in a sensitive and compatible way | 5,6 |
| Organisation design and implementation | Design organisation structure, culture, competencies, strategies for training to address strategies | 5,6 |
| Benefits management | Monitor benefits from projects and try to optimise impacts for individuals and synergy of teams | 5,6 |
| Business modelling | Produce representations of business processes, data, organisation and time | 2,3,4,5,6 |
| Stakeholder relationship management | Coordinate stakeholder using design, management and implementation phases | 5,6 |
| Systems development management | Manage resources to plan, perform programmes to time, budget and quality | 5,6,7 |
| Data analysis | Investigate, evaluate, classify information structures for real world development and linking | 2,3,4,5 |
| Requirements definition and management | Define and manage business goals and initiatives | 2,3,4,5,6 |
| Systems design | Design information systems to meeting business needs while maintaining enterprise architecture compatibility | 2,3,4,5,6 |
| Network design | Produce network designs, strategies & documentation for voice, data, mobile, Internet, Intranet systems. | 5,6 |
| Database/repository design | Specify, design and maintain systems for storage of structured and unstructured business information | 2,3,4,5,6 |
| Programming/software development | Design, create, test, & document new and amended programs to agreed standards | 2,3,4,5 |
| Safety engineering | Apply methods to manage risks through system development during whole lifecycle including maintenance and re-use | 3,4,5,6 |
| Information content authoring | Plan, design, create, manage text and graphical information in electronic formats | 2,3,4,5,6 |
| Testing | Testing of design, management, execution adhere to performance required using tools, test cases, scripts & report | 2,3,4,5,6 |
| Systems ergonomics | Review human, machine, organisation elements for optimisation including testing and feedback | 3,4,5,6 |
| Usability requirements analysis | Establish, clarify, communicate requirements for usability in terms of users and their tasks. e.g. screen layout, response times, capacity | 3,4,5 |
| Usability evaluation | Assessment of usability of new & existing products or services with trails, reviews, surveys & analysis | 2,3,4,5 |
| Human factors integration | Achieve optimum levels of product & service usability including user experience | 5,6,7 |
| Systems integration | Logical integration of components & systems & interfaces to create operational services | 2,3,4,5,6 |
| Porting/software integration | Integrate software products to produce new platform-specific versions | 3,4,5,6 |
| Systems installation/decommissioning | Installation, testing, decommissioning, removal of software & hardware to agreed standards | 1,2,3,4,5 |
| IT management | Management of IT infrastructure including change processes and service improvement while meeting business performance | 5,6,7 |
| Financial management for IT | Overall financial management of IT assets & resources used for IT services while maintaining compliance | 4,5,6 |
| Capacity management | Manage capabilities of hardware, software & network to meet needs and forecast future demands | 4,5,6 |
| Availability management | Define, analyse, plan, measure & improve availability while meeting service requirements of business | 4,5,6 |
| Service level management | Plan, control, review, audit service provision to meet business requirements & service agreements | 2,3,4,5,6,7 |
| Configuration management | Lifecycle planning, control, management of documentation for software, hardware, systems including relationships. | 2,3,4,5,6 |
| Change management | Management of changes of service, infrastructure & documentation while managing risks for planned and emergency changes | 3,4,5,6 |
| Release management | Manage processes to package, build, test & deploy changes/updates/releases including handover to operations | 3,4,5,6 |
| System software | Provision of expertise to install & maintain operating systems, data management, automation & utility software | 3,4,5 |
| Security administration | Monitor and authorise access to IT systems manage compliance | 3,4,5,6 |
| Radio frequency engineering | Deploy, integrate & maintain RF and analogue elements of IT | 2,3,4,5,6 |
| Application support | Support users and services to achieve necessary functions while maintaining documentation and enhancements | 2,3,4,5 |
| IT Operations | Prepare, maintain, manage IT infrastructure including hardware, software, information & communications | 1,2,3,4 |
| Network control and operation | Operate and control LAN and WAN networks including monitoring performance & diagnostic information | 3,4,5,6 |
| Database administration | Install, configure, upgrade, administer, monitor & maintain physical databases | 2,3,4,5 |
| Network support | Provide network maintenance & support services such as resolving problems & monitoring performance | 2,3,4,5 |
| Problem management | Resolve incidents and problems through a information systems lifecycle | 4,5 |
| Service desk and incident management | Process and coordinate timely responses to incidents, monitor resolution and keep stakeholder up to date. | 1,2,3,4,5 |
| Procurement | Manage and advise on procurements of goods and services | 5,6 |
| Supplier relationship management | On behalf of client ensure external suppliers deliver products and services & achieve outcomes desired. | 3,4,5,6,7 |
| Quality management | Apply techniques and monitor to improve quality of a process while meeting standards | 5,6,7 |
| Quality assurance | Ensure quality standards and best practices are adhered to | 3,4,5,6 |
| Quality standards | Develop, maintain, control & distribute quality standards | 2,3,4,5 |
| Compliance review | Independent assessment of activity, process, deliverable, product of service to agreed standards | 3,4,5,6 |
| Safety assessment | Using software engineering approaches test design & validate software systems including risks, maintenance and management | 5,6 |
| Technology audit | Risk and adequacy of information systems including hardware, software, information management as it relates to business objectives | 4,5,6,7 |
| Programme and project support office | Provide support and guidance for project management tools and techniques. Track projects progress & performance. Build projects knowledgebase. | 2,3,4,5 |
| Asset management | Manage lifecycle of hardware, software, knowledge, warranties, inventory, usage, disposal. Optimize total cost of ownership. | 4,5,6 |
| Client services management | Manage client service functions including strategy, business development, quality of service | 5,6 |
| Professional development | Facilitate development of IT practitioners including training, monitoring & meeting business requirements | 5,6 |
| Resourcing | Resource management of IT workforce to enable service delivery | 5,6 |
| Learning and development management | Manage professional development & provide IT training to develop business and technical skills | 5,6 |
| Learning resources creation and maintenance | Design, create, package & maintain resources for education & training to suit audience | 4,5 |
| Education and training delivery | Transfer business and technical knowledge with professional attitudes to facilitate learning & development | 3,4,5 |
| Marketing | Research, analyse & stimulate potential & existing markets for IT products & services. Develop business and generate sales enquires. | 3,4,5,6 |
| Selling | Identify sales prospects, develop customer interest, prepare bids, execute sale of IT or related products | 4,5,6 |
| Account management | Supply IT products & services with marketing, selling, delivery activities to customer satisfaction with acceptable business return | 5,6 |
| Sales support | Provide technical advice & assistance to sales force, prospective client including customer development. | 1,2,3,4,5,6 |

Which skills do you have?
Which skills do you want to develop?
Consider doing a Quick SFIA skills review to capture your ideal skill groups and export the list.
If you are just beginning considering ICT for a career look up the career wheel and training options at Digital Careers

Skill smart for the future.