Skills Management in Information Age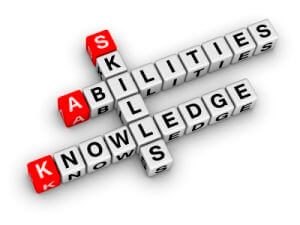 Skills management in ICT industry for individuals, projects and businesses. Review skills already mastered and skills required. Create 2 custom documents for export.
Are you prepared and skilled for future projects, ICT trends & company goals?
Allow a quiet hour to complete the task well.
When you are finished save the custom created text boxes as CSV files for later use.
References
Australian Computer Society Over 20,000 members with ICT skills. Members provided professional development in current ICT.
I Choose Technology website What is ICT, Career Pathways, about the ICT industry
SFIA Download the latest skills list and level descriptions
SFIA levels of responsibility: 1 follow, 2 assist, 3 apply, 4 enable, 5 advise, 6 initiate, 7 set strategy / inspire / mobilise